According to Pakistan Muslim League-N spokesman Mary Aurangzeb, former Prime Minister Nawaz Sharif will leave for Tuesday to seek treatment.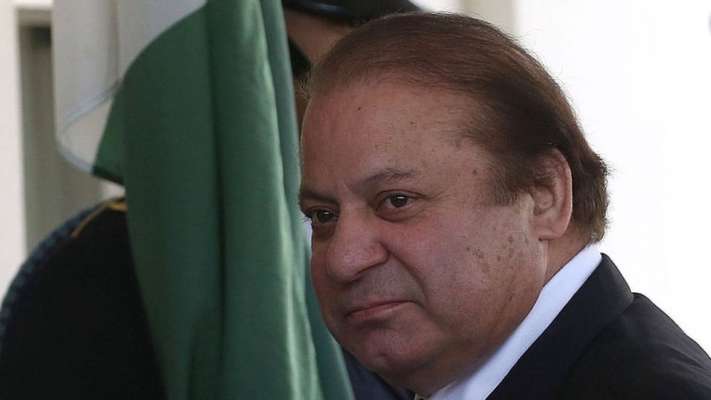 In a statement released on Twitter, he elaborated the Pakistan Muslim League-N leader's departure abroad, saying that an air ambulance would arrive in Pakistan on Tuesday morning to take Nawaz Sharif.
He further said that Nawaz Sharif is being given high dose of steroids so that the amount of platelets in his body is able to travel and minimize the risk of high blood sugar, heart and other medical risks. Medicines are also being given for this purpose. '
Also read
The former prime minister's personal physician said in a message on Twitter that he would be flown in a fully-equipped air ambulance when he was "fit for travel and safe for air travel."
Dr. Adnan Khan
@Dr_Khan
Former PM #NawazSharif is scheduled to travel abroad, to London-UK, for medical treatment within 48 hours once clinically stabilized, made travel-worthy & safe for air travel.
He will make the journey into a fully equipped & medically staffed Air Ambulance; arriving soon.
1,786
10:33 AM - Nov 17, 2019
Twitter Ads info and privacy
694 people are talking about this
It may be recalled that the Lahore High Court had allowed the former Prime Minister Nawaz Sharif to go abroad for four weeks for medical treatment, ruling on a petition filed against the government's conditional permission to go abroad.
Earlier in a statement on Saturday, Mary Aurangzeb said that while traveling abroad, doctors are busy preparing medical supplies to maintain Nawaz Sharif's platelets and prevent any possible heart problems.
He said that during the visit, the doctor will use all precautions to deal with any possible complications.
BBC
He further said that the doctors' first attempt is to bring Nawaz Sharif's platelets to a safe level so that he can travel safely.
Maryam Aurangzeb appealed to the people to pray for the former Prime Minister's visit and health.
He also thanked the media, who said that despite his difficult circumstances, the Nawaz Sharif's health and treatment were kept in the mind of the people.
A spokesperson of the Pakistan Muslim League has accused the government of carrying out a 'blocking' of Nawaz Sharif's overseas treatment trip in the last 20 days.
Getty Images
The spirit of goodwill was doubted
On the other hand, the Prime Minister's Assistant Special Information and Broadcasting Firdous Ashiq Awan said that the government's expression of goodwill was doubted and made fun of.
He said that the Prime Minister had forbidden the government members from making statements regarding Nawaz Sharif's illness.
Talking to media after the Lahore High Court ordered the removal of Nawaz Sharif from the ECL without bail bonds, Firdous Ashiq Awan said that Nawaz Sharif's case abroad was humane and legal but he should be Has been made political.
He further said that the cabinet had not objected to Nawaz Sharif's treatment abroad, but on the basis of Sharif's family's previous record, he had fixed bail bonds as he had already gone out of contract but he Tried to break it. '
According to him, the PML-N took on the role of the Prime Minister, which is a pity for the Prime Minister.